Guy Aitchison & Russ Abbott Live Technical Seminar Today!
October 23, 2014
TODAY IS THE (SECOND) DAY!!! We're about to kick off day two of tattooing with Guy Aitchison and Russ Abbott. Today's seminar will dive into all of the technical aspects that brought the tattoo to where it is now. The client, Brian Geckel sat like a champ yesterday and has about 60% of his lower leg completed at this point, but there's still a lot to do! Watching the fusion of Abbott's ornamental style with Aitchison's bio-mech has been amazing and will continue to amaze us at it travels all the way up his leg today.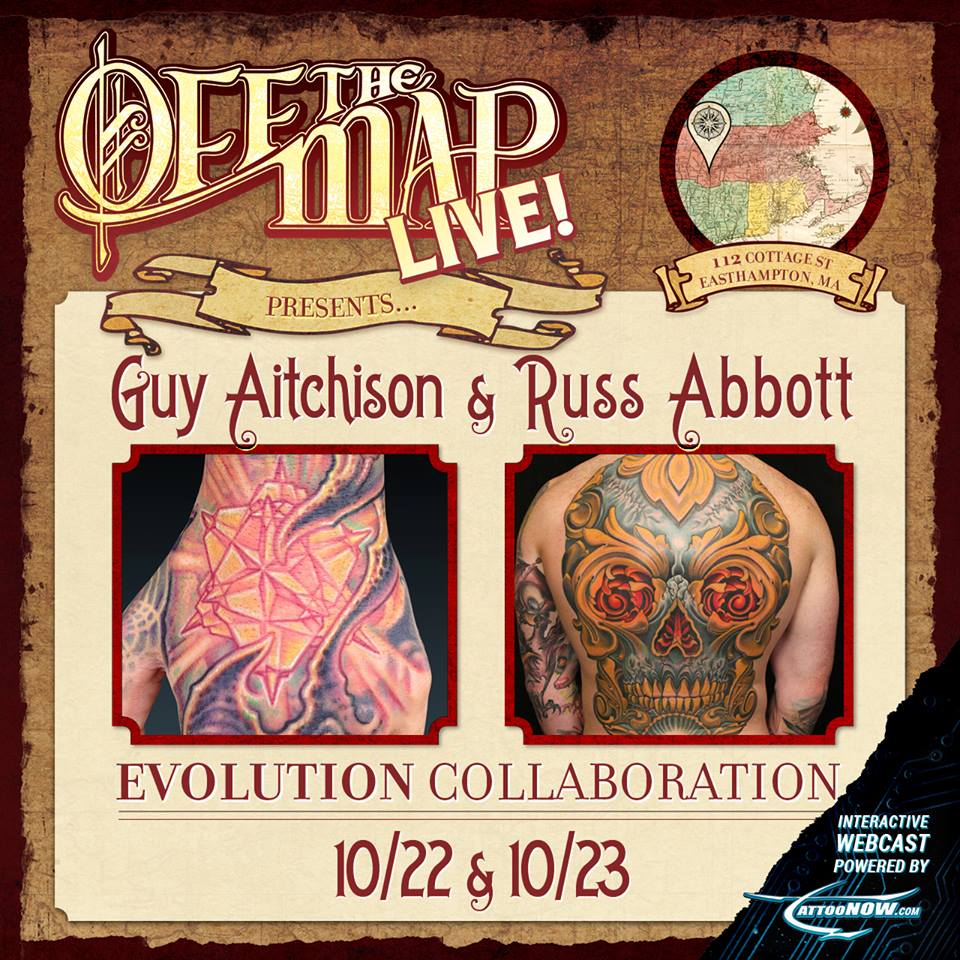 What an incredible opportunity it is to have these two masters share all of their tips and tricks with us! The 3-camera angles that we have set up really increase the visibility of the work being done and those closeups make all the difference for detail.
Wanna know something awesome? You can still purchase tickets!! $200.00 will give you access to today's full day of tattooing, the ability to ask questions directly to the guys in the chatroom, and will enter you into a raffle to win one of the Wacom Cintiq Companion tablets they've been using for this process!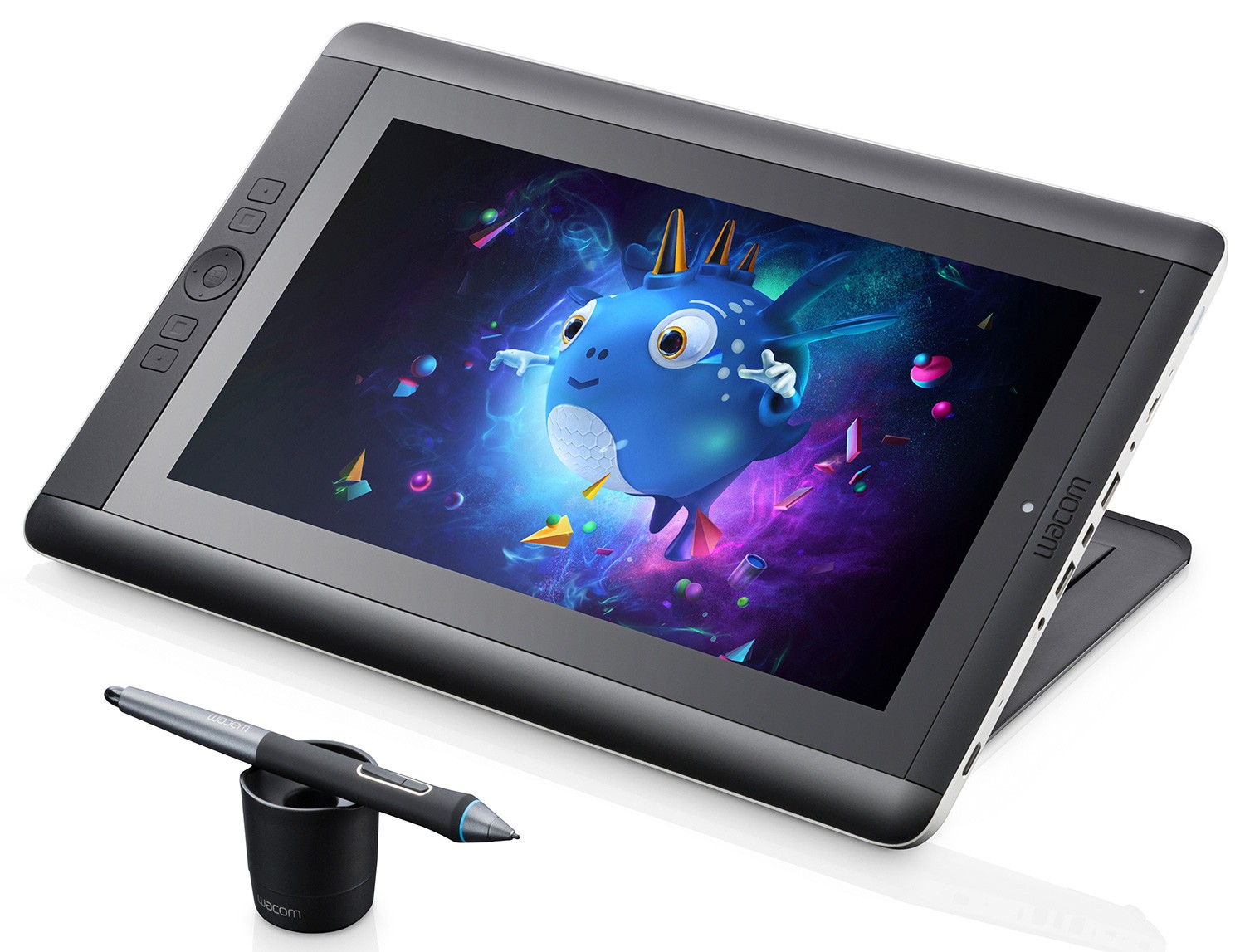 After purchasing the webinar you can find it by going to www.tattoonow.com/members/ and click on the webinar link in the upper navigation menu.
News from Guy Aitchison!
October 20, 2014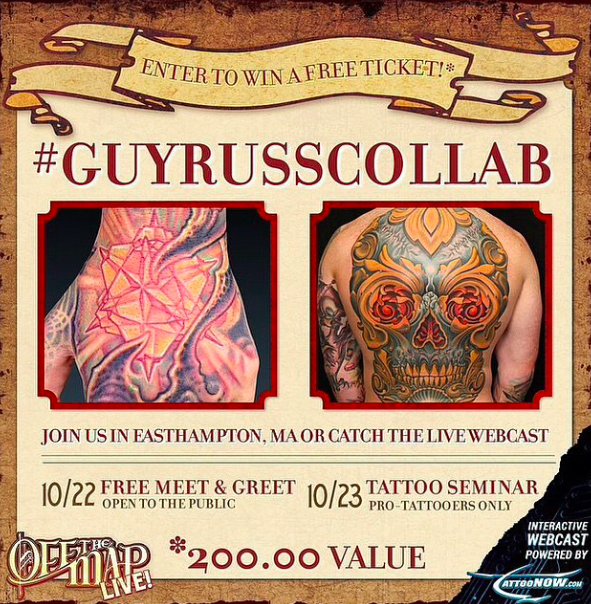 As Russ Abbott and I gear up for our big collaborative project later this month on the 22-23rd, we've been talking a bit about how to approach the design process. Since both of us have extensive experience working digitally, no doubt a lot of it will happen using digital media, including out tablets made by Wacom, who are helping sponsor the event. We'll be trying out a new tablet product that they carry, the Cintiq Companion, which is a touchscreen tablet where you use a stylus to draw directly on the screen. It can be worked in conjunction with your computer, or as a stand-alone portable device with its own suite of on board software. So needless to say we are both pretty psyched to try it out.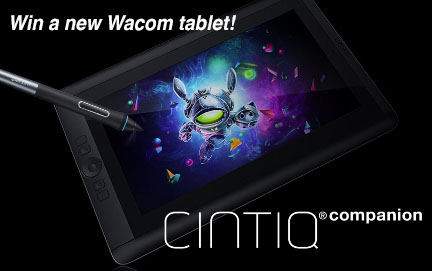 Wacom has also offered one of the new tablets as an enticement for anyone buying tickets to the paid portion of the webinar on the 23rd, when we will be talking about all the technical aspects of what we are doing. We'll do a random drawing from the names of everyone attending either in person or online, and announce the winner of the tablet that day. And the seminar itself promises to be pretty exciting: it's an epic project where we will be combining the best aspects of what we both do. We also will be demonstrating the Abbott Color Wheel, a new tool that can help you to take your color work to the next level. You can read more about the seminar at the Tattoo Education online store.
Thanks, and we'll be in touch soon!