Upcoming Shows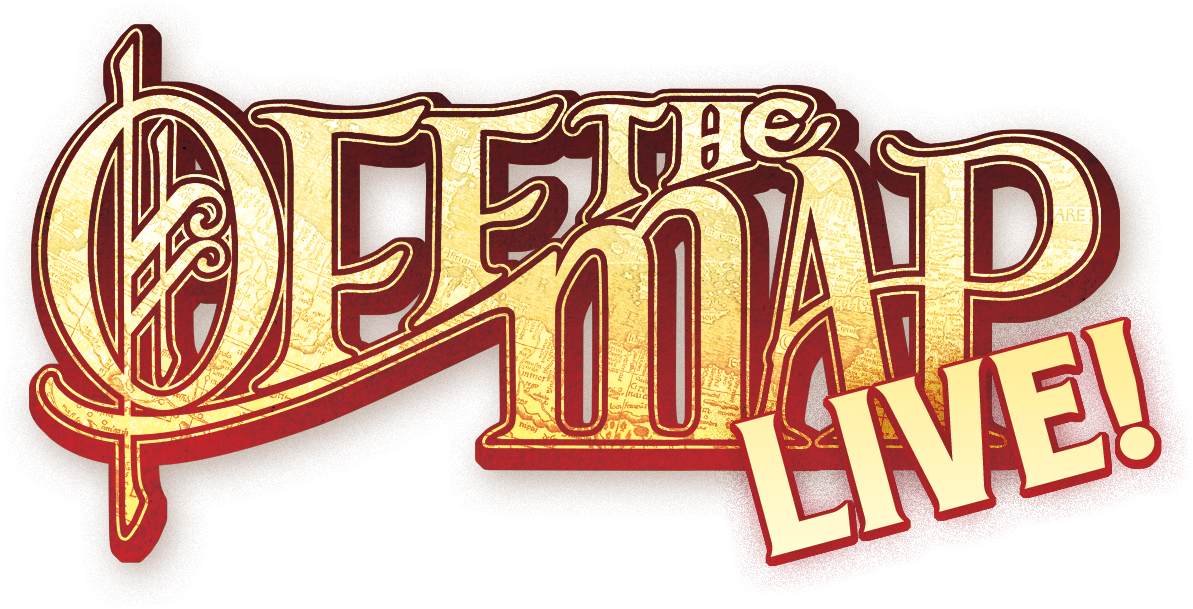 Sunday April 27th
10-11PM : Off the Map LIVE!- Thea Duskin, Gene Coffey.

Saturday June 14th
2-3PM Central Time : Off the Map LIVE! With special guests from the Toronto Tattoo Show Main Stage!
Past shows
Friday & Saturday April 11 & 12th
2-3PM Central Time : Off the Map LIVE! With Guy Aitchison from the Hell City Tattoo Festival Main Stage!
Sunday March 23rd
10pm Off the Map LIVE! With special guest Aaron Della Vedova from Guru Tattoo in San Diego, CA.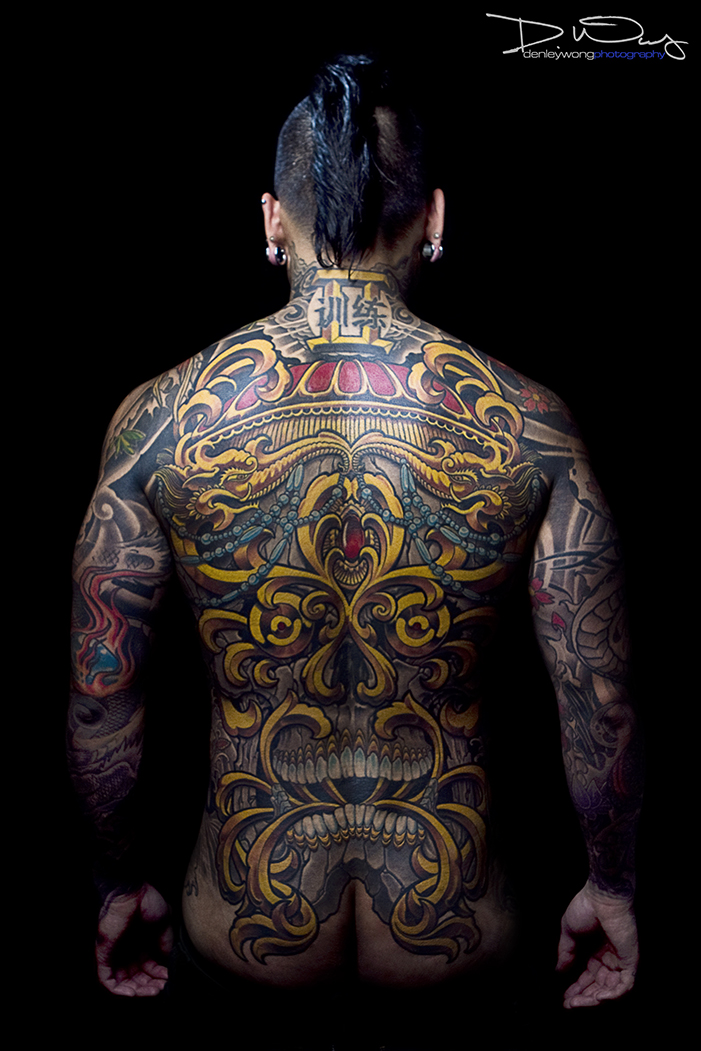 We'll also be joined by Paul Vander-Johnson from Triplesix Studios in the UK.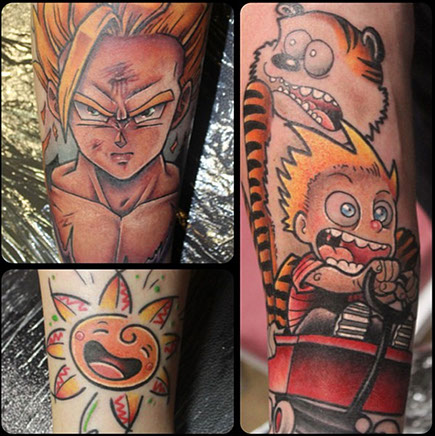 Topic of the night: "What is a Webinar?" We'll talk about webinars and webcasts and how tattoo artists can further their carreer with continuing professional development.

Sunday March 9th
Live from Luthier's Co-Op in Easthampton, MA
8:30PM - 9:30PM Live music with The Dire Honeys
10PM -11PM Off the Map LIVE! with In-house interviews with Off the Map Tattoo Resident artists. We'll skyping in with Bob Tyrrell to talk about his upcoming DVD "Method to My Madness" and his recent move to Timeline Gallery in California. We'll also be talking to Michele Maddison who's currently fromTriple Six Studios in the UK.
We'll Be getting an update from Brian Copperthite from France and the Le Mondial Tatouage in Paris
We'll be announcing the winner of our instagram tattoo contest where you can win a 15min Skype critique from Guy Aitchison, aTattooNOW membership and $1000 in TattooNOW advertising.
Free Off the Map Gift Certicates!
Sunday February 23rd
6-9PM: Off the Map Tattoo documentation party! Come on down with your OTM tattoo and we will take photos, video, get a few words from you about your experience, and you walk away with a $25 gift certificte!
8-9 Music from Mario Giacalone at Luthier's Co-Op
12 Midnight - 1AM Hypercast -Art Degrees In Tattooing With Teresa Sharpe, Chris Dingwell and Kimberly Reed
One day people started showing up at tattoo shops with art degrees and all kinds of crazy ideas about tattooing... Great conversation with some amazing artists.
Sunday February 9th
3PM-? : Off the Map/Hypercast Evtravangza! * Webcasting live to Luthiers Co-op. $500 in Off the Map Tattoo Gift Certificte giveaways! Guy Aitchison and Jeff Gogue colloborate on a tattoo at Off the Map Tattoo in Grants Pass. Click here to find out more about this event, and for a chance to be the client!
Sunday Janurary 26th
* Webcasting live from Luthiers Co-op. Come see the show happen before your very eyes! $500 in Off the Map Tattoo Gift Certificte giveaways!
8-9PM - Live Music from Them There Ghosts
10-11PM : Off the Map LIVE!- Skyping in with Megan Hoogland, Craig Driscoll, and Halb Strark.
12 Midnight - 1AM Hypercast # 8: The Tattoo Press, featuring representatives of several major tattoo publications including Michele Delio of Tattoo Magazine, Tony Romel of Tattoo Society, Marisa Kakoulas of Needles And Sins and Crash from Tattoo Artist Magazine. This one will be great for audience Q&A!
Sunday December 29th
10-11PM Off the Map LIVE! Best of Season 1 and beyond.
12 Midnight - 1AM Hypercast - Tattooing Past, present, and Future with Chuck Eldridge, Cris Longo, and Bez.
Saturday December 21th
7PM-12AM Off the Map LIVE! Drunk Stuntmen with Friends Holiday Special
Sunday December 15th
12 Midnight - 1AM Hypercast -The Japanese-American Connection with Jeff Gogue
Sunday December 8th
Sunday November 24th
10-11PM : Off the Map LIVE! - Live with inhouse guest Max Rothert skyping in with Nate Beavers, Carlos Torres, & Mary D'Aloisio
12 Midnight - 1AM Hypercast - The Collab Show with Hannah Aitchison, Juan Salgado, Litos, Don McDonald and Ty McEwen
Live Parties
What's better than watching live webcasts from the comfort of your own home? How about watching it with dozens of other like-minded artists and art lovers at a live viewing party? Every week we webcast from a live party, and are joined by dozens of other viewing parties. Some folks project the webcast onto the big screen, others convince their favorite pub, that's internet savvy, to play it. It is truly an amazing time when shops and artists are getting together to create art, critique each others work, watch the webcasts live, all while interacting with the show and other viewers via the chat room. Some parties have started art projects they can work on every other week. Official viewing parties are sent DVDs and other goodies to give away during the show and are listed below.
To host a viewing party
Find a location that has streaming internet capabilities.
Let local artists know they are welcome, and to bring art supplies and their latest works for critique
Get a computer that is Skype friendly if you want to call into the shows.
Get together a graphic with vital details (Location, phone number, party times).
Contact us


Where to Watch

Massachusetts:
Off the Map Tattoo
112 Cottage St
Easthampton MA
01027

New Mexico:
Ten Penny Tattoo & Art Gallery
225 San Pedro NE
Alburquerque,New Mexico
87108

Michigan
Dolly Llama Tattoos
1524 N Maple Rd.
Ann Arbor, MI
48103