Upcoming Shows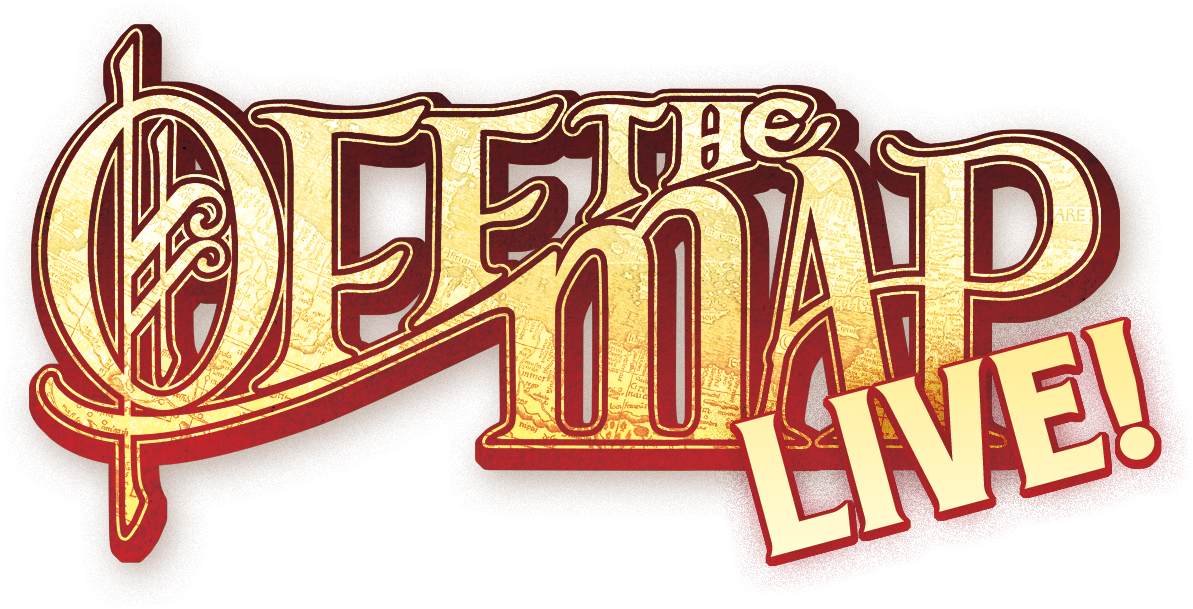 Join us on Sunday, May 31st for a brand new episode of Off the Map LIVE! on TattooNOWTV.com featuring Kyle Dunbar and Brian Murphy. Tune in at 10pm sharp to stay up to date with what's been going on with Kyle, Brian, and the TattooNOW network!
You might recognize Kyle from seasons 3 & 4 of the popular Ink Master television show and these days he's been busy traveling around to tons of different conventions. We're really looking forward hearing about what he's been up to and see what his plans for the near future are.
Also on the show is Brian Murphy, a very busy guy that has been balancing his work as a tattooer/shop owner at Third Dimension Tattoo with working as the editor to both Skin Art and Tattoo Revue magazines.
There's bound to be a whole bunch of awesome content on this show so tune in, tell a friend, and get ready for another great episode.
Check Ya Later!
Sunday April 19th
10PM EST
Turk form Left Hand Black and German Black and Grey Tattooer Ralf Nonnweiler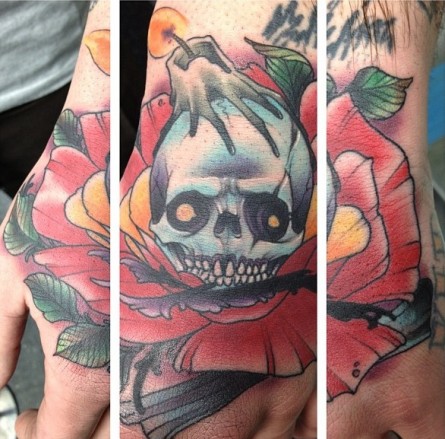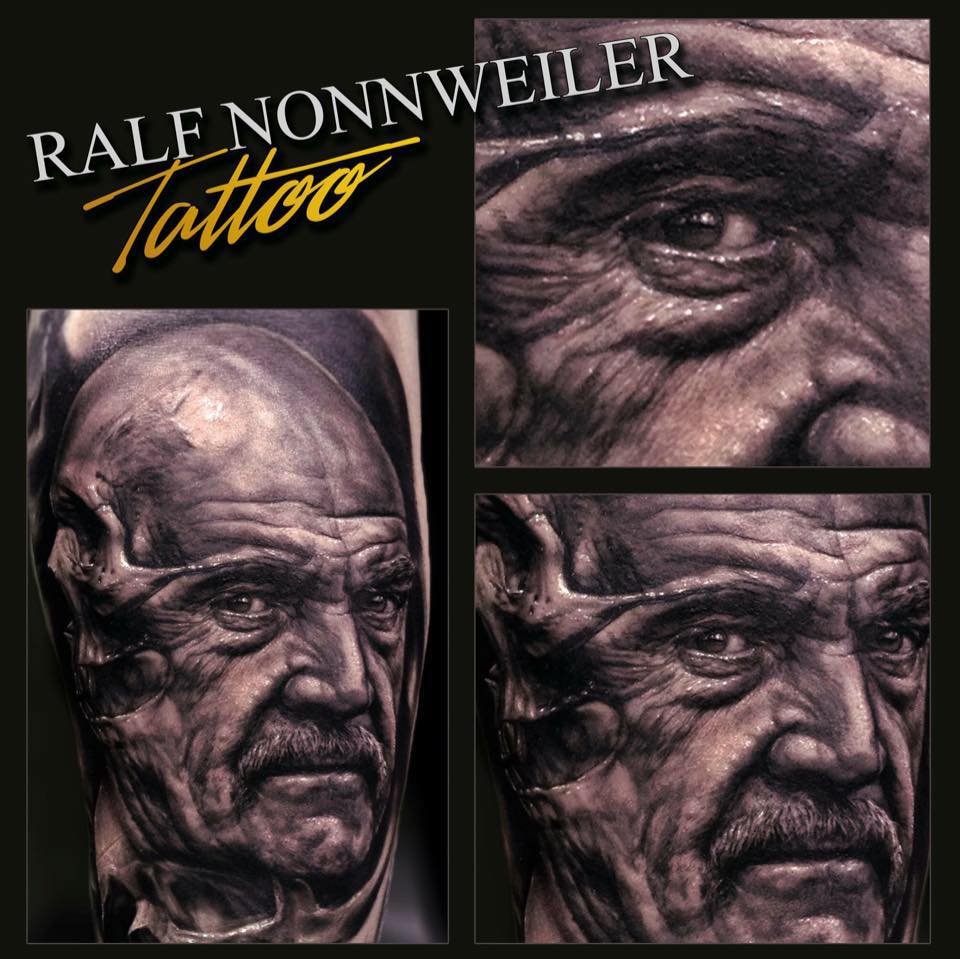 Off the Map LIVE! from Hell City Tattoo Fest in Killumbus, OH:
Friday May 1st Larry Brogan
Saturday May 2nd Timothy Boor and Hell City Founder Durb Morrison!

Past shows
Sunday February 22, 2015
Paradise Artist Retreat Extravaganza!
Our guests include:
Guy Aitchison, Damon Conklin, Chet Zar, Dan Marshall, Ian Mckown, and Pepper!
This show is bound to be most excellent.
Sunday February 8th, 2015
Josh Duffy and Durb Morrison
Sunday January 11th, 2015

Jeff Gogue - Dan Marshall - Gabe Leonard
Sunday December 14th

Watson Atkinson and Ron Earhart
Sunday September 28th
Erin Chance and Frank Ready in the house!
On this episode we will be talking to Erin Chance. Erin has been tattooing since mid '06 In Auckland, New Zealand and all over the world. She is currently based in Richmond,Virginia, USA at Ghost print Gallery but travels a lot.
A self professed nerd, Erin enjoys gaming, comics, working too much and is a crazy cat lady.
We will also be joined by Off the Map Tattoo Northeast Resident Artist Frank Ready. Frank has been kicking ass lately and we'll check in and see what he's been up to.
September 14th 10pm EST
Sunday October 26th 10PM
In House guest super rad Black and Grey Bio artist Jesse Levitt
They will chat about their upcoming 2 day collaborative tattoo seminar/webinar happening at Off the Map Northeast. This episode is bound to be great!
August 15 and 16th 2 PM
Come see us live from the main stage at Hell City Tattoo Fest in Phoenix, AZ!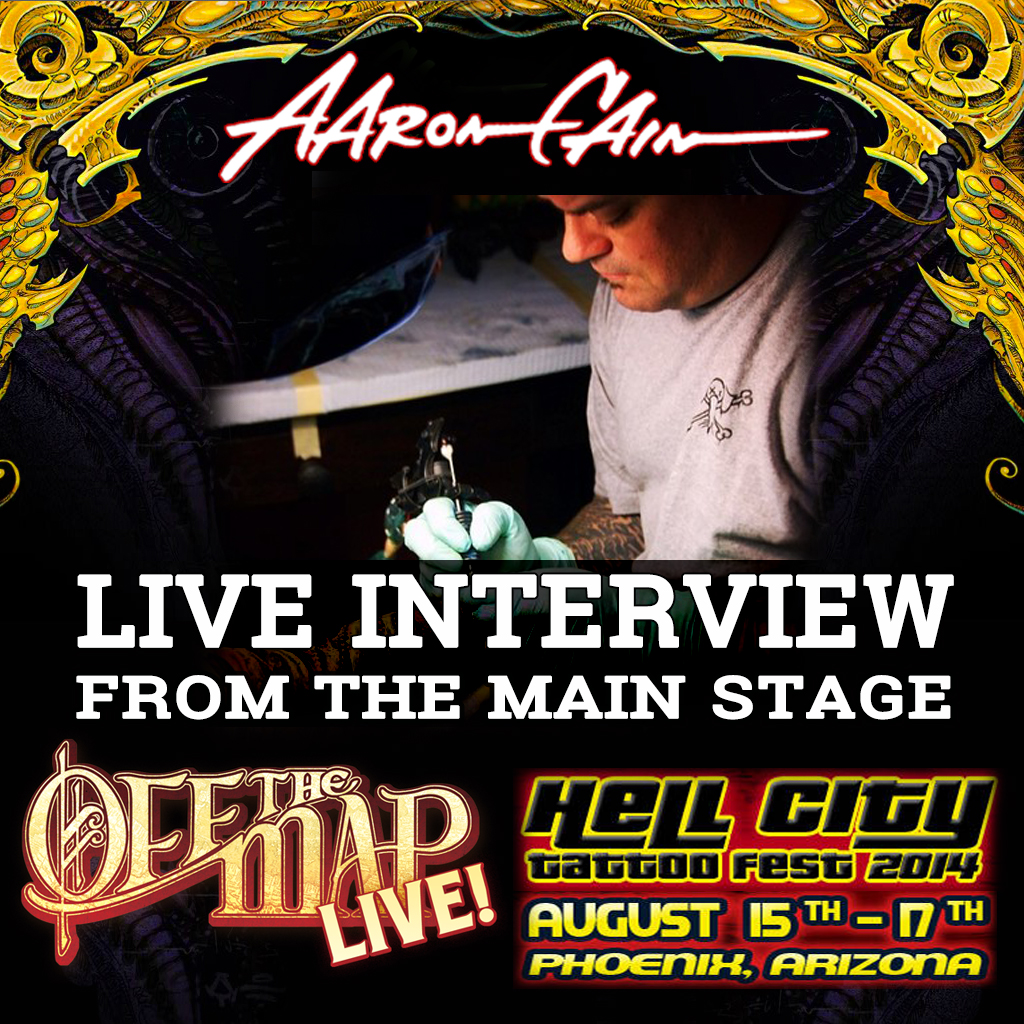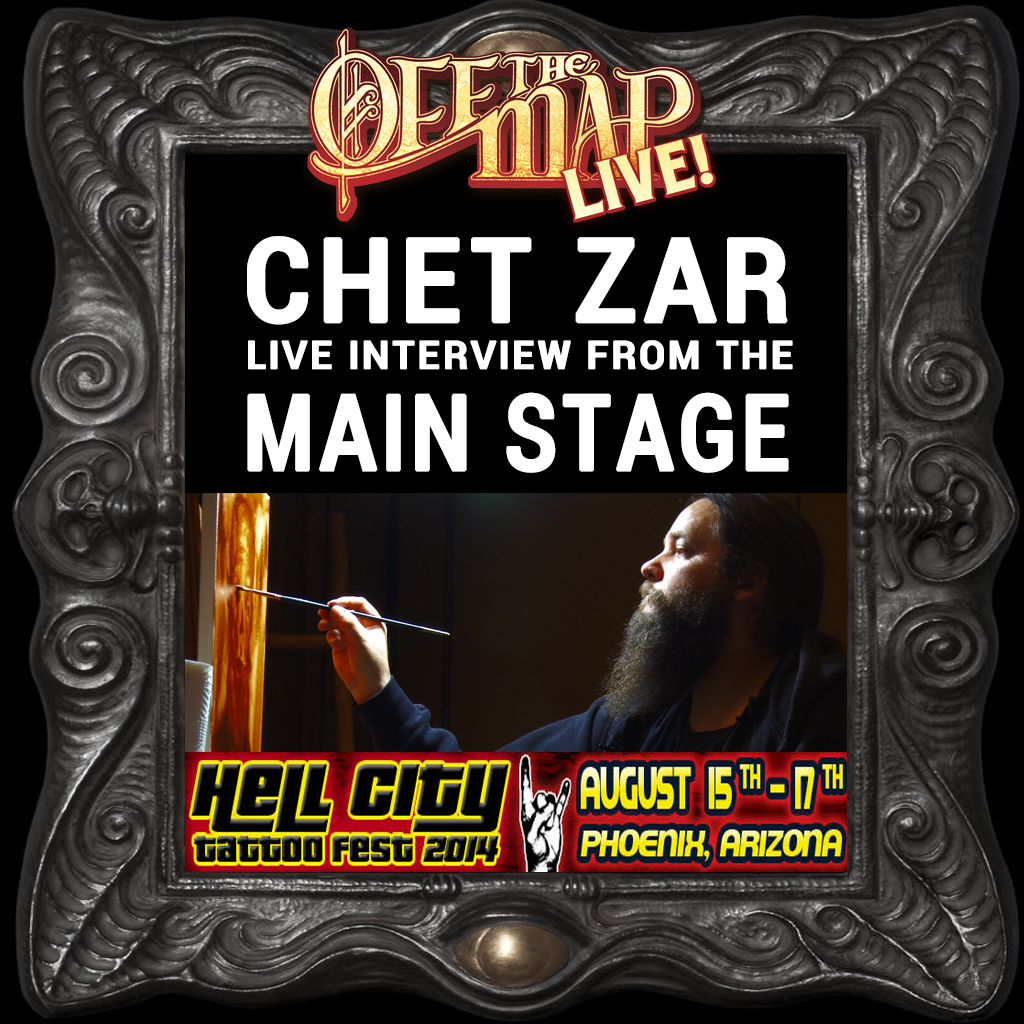 ---
Off the Map LIVE! on stage at The Empire State Tattoo Expo Come see the show live in person!
Saturday June 21 3PM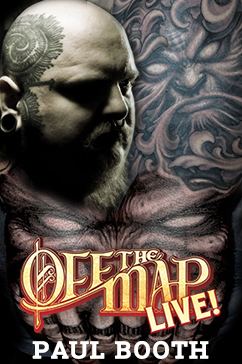 Off the Map LIVE! host Ben Licata interviews the legendary dark art master Paul Booth live on stage. Find out where it all began and some of the amazing stories that happened along the way.
Booth was an entrepreneur at a young age. He began his own sign making shop at the age of fifteen and subsequently learned airbrushing. When he got his first tattoo, his daughter's name, his interest was piqued and he wanted to learn more about what there was to the medium. Booth has now been tattooing for over twenty years. Booth is widely considered a master of the art form.
Do not miss this opportunity to peek inside the head of Paul Booth.
Sunday June 22 Noon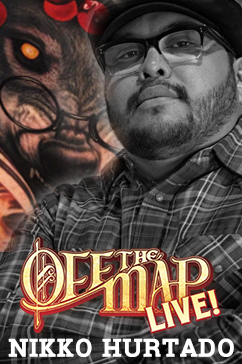 Off the Map LIVE! host Ben Licata interviews portrait tattooer and painter Nikko Hurtado live on stage. We'll get in depth with Nikko about his beginnings in the world of tattooing, his inspiration, and rise in the tattoo community.
Hurtado was born in the San Fernando Valley, California in 1981 and began tattooing in 2002, eventually starting his own tattoo parlor, the Black Anchor Collective in Hesperia, California. He has been featured on LA Ink and Ink Master, as well as several instructional DVDs. In 2012 Hurtado participated as a jury member for the Chaudesaigues Award, an award that recognizes the career and the artistic choices of a tattoo artist.
This will be an interview not to be missed.
Sunday June 8 10PM EST
10PM EST
Carlos Torres and Conan Lea
Friday & Saturday April 11 & 12th
2-3PM Central Time : Off the Map LIVE! With Guy Aitchison from the Hell City Tattoo Festival Main Stage!
Sunday March 23rd
10pm Off the Map LIVE! With special guest Aaron Della Vedova from Guru Tattoo in San Diego, CA.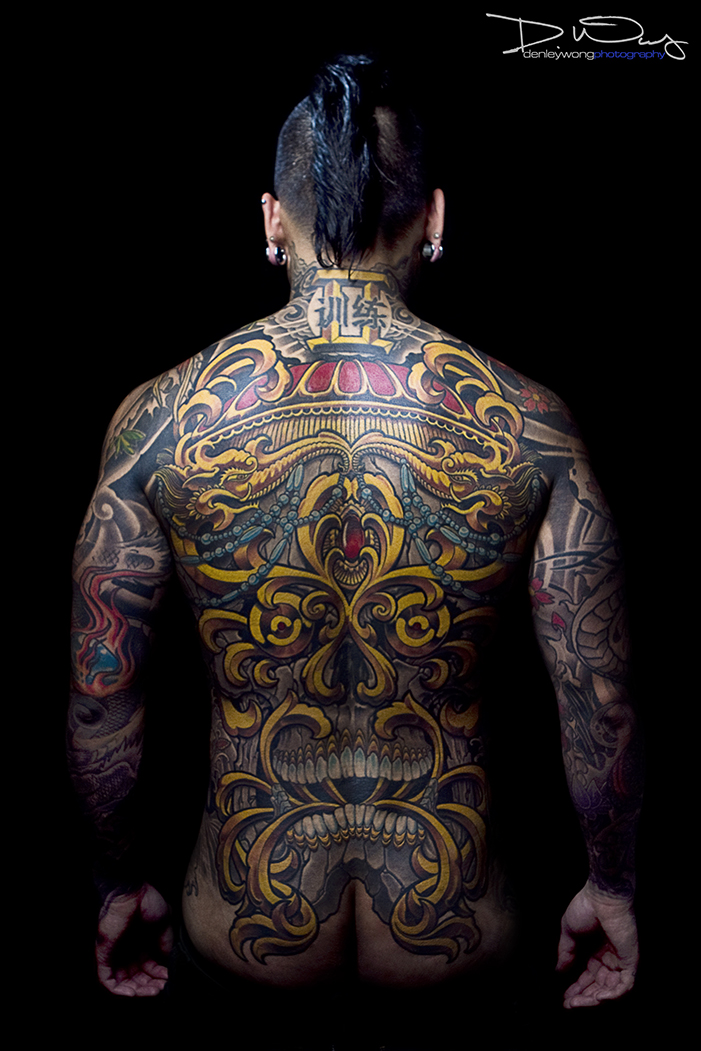 We'll also be joined by Paul Vander-Johnson from Triplesix Studios in the UK.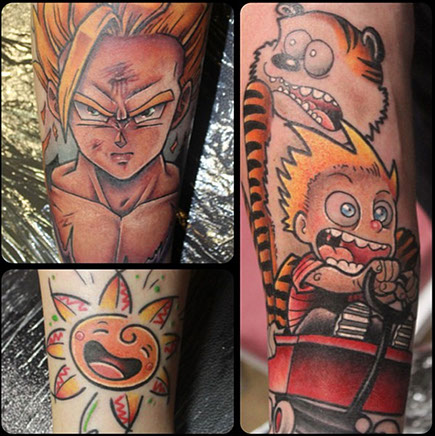 Topic of the night: "What is a Webinar?" We'll talk about webinars and webcasts and how tattoo artists can further their carreer with continuing professional development.

Sunday March 9th
Live from Luthier's Co-Op in Easthampton, MA
8:30PM - 9:30PM Live music with The Dire Honeys
10PM -11PM Off the Map LIVE! with In-house interviews with Off the Map Tattoo Resident artists. We'll skyping in with Bob Tyrrell to talk about his upcoming DVD "Method to My Madness" and his recent move to Timeline Gallery in California. We'll also be talking to Michele Maddison who's currently fromTriple Six Studios in the UK.
We'll Be getting an update from Brian Copperthite from France and the Le Mondial Tatouage in Paris
We'll be announcing the winner of our instagram tattoo contest where you can win a 15min Skype critique from Guy Aitchison, aTattooNOW membership and $1000 in TattooNOW advertising.
Free Off the Map Gift Certicates!
Sunday February 23rd
6-9PM: Off the Map Tattoo documentation party! Come on down with your OTM tattoo and we will take photos, video, get a few words from you about your experience, and you walk away with a $25 gift certificte!
8-9 Music from Mario Giacalone at Luthier's Co-Op
12 Midnight - 1AM Hypercast -Art Degrees In Tattooing With Teresa Sharpe, Chris Dingwell and Kimberly Reed
One day people started showing up at tattoo shops with art degrees and all kinds of crazy ideas about tattooing... Great conversation with some amazing artists.
Sunday February 9th
3PM-? : Off the Map/Hypercast Evtravangza! * Webcasting live to Luthiers Co-op. $500 in Off the Map Tattoo Gift Certificte giveaways! Guy Aitchison and Jeff Gogue colloborate on a tattoo at Off the Map Tattoo in Grants Pass. Click here to find out more about this event, and for a chance to be the client!
Sunday Janurary 26th
* Webcasting live from Luthiers Co-op. Come see the show happen before your very eyes! $500 in Off the Map Tattoo Gift Certificte giveaways!
8-9PM - Live Music from Them There Ghosts
10-11PM : Off the Map LIVE!- Skyping in with Megan Hoogland, Craig Driscoll, and Halb Strark.
12 Midnight - 1AM Hypercast # 8: The Tattoo Press, featuring representatives of several major tattoo publications including Michele Delio of Tattoo Magazine, Tony Romel of Tattoo Society, Marisa Kakoulas of Needles And Sins and Crash from Tattoo Artist Magazine. This one will be great for audience Q&A!
Sunday December 29th
10-11PM Off the Map LIVE! Best of Season 1 and beyond.
12 Midnight - 1AM Hypercast - Tattooing Past, present, and Future with Chuck Eldridge, Cris Longo, and Bez.
Saturday December 21th
7PM-12AM Off the Map LIVE! Drunk Stuntmen with Friends Holiday Special
Sunday December 15th
12 Midnight - 1AM Hypercast -The Japanese-American Connection with Jeff Gogue
Sunday December 8th
Sunday November 24th
10-11PM : Off the Map LIVE! - Live with inhouse guest Max Rothert skyping in with Nate Beavers, Carlos Torres, & Mary D'Aloisio
12 Midnight - 1AM Hypercast - The Collab Show with Hannah Aitchison, Juan Salgado, Litos, Don McDonald and Ty McEwen