Webcast Viewing Parties
Thursday December 12, 2013
What's better than watching live webcasts from the comfort of your own home? How about watching it with dozens of other like-minded artists and art lovers at a live viewing party? That's exactly what people like Mary D'Aloisio have been doing. Mary shared some of her candid photos from her recent Off the Map LIVE! viewing party. She was also a recent guest on the show and Skype called in for her interview during one of her parties.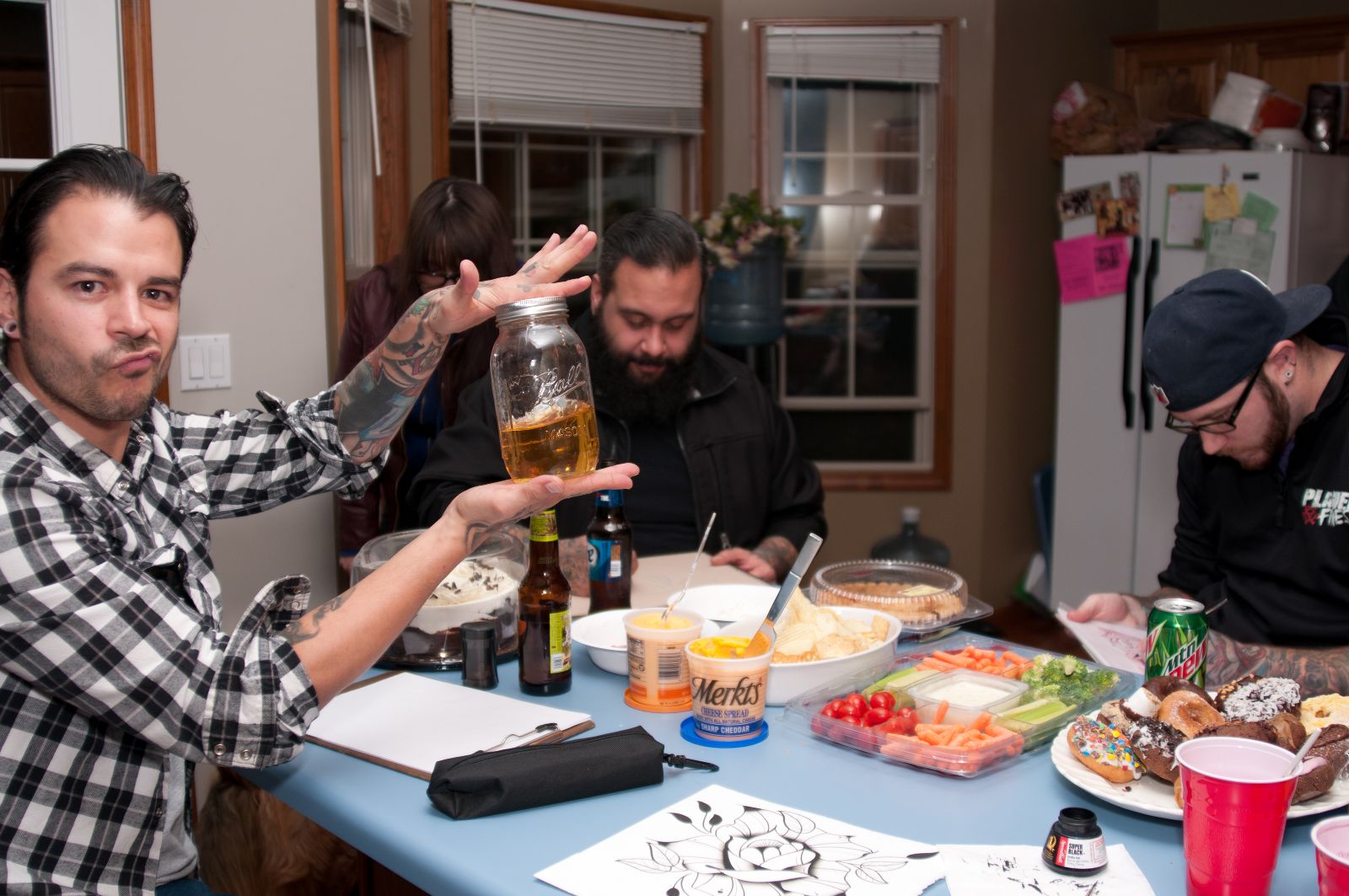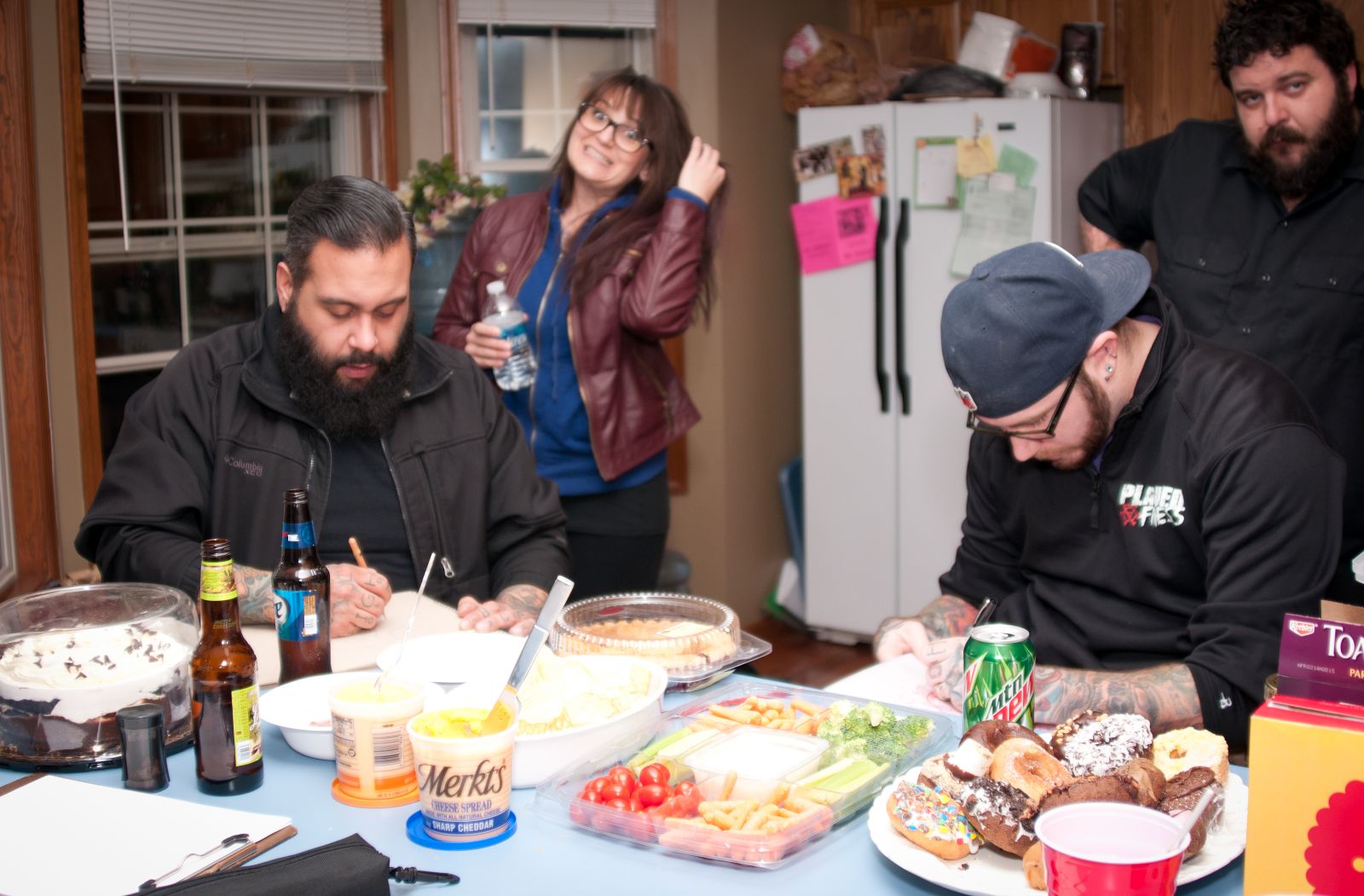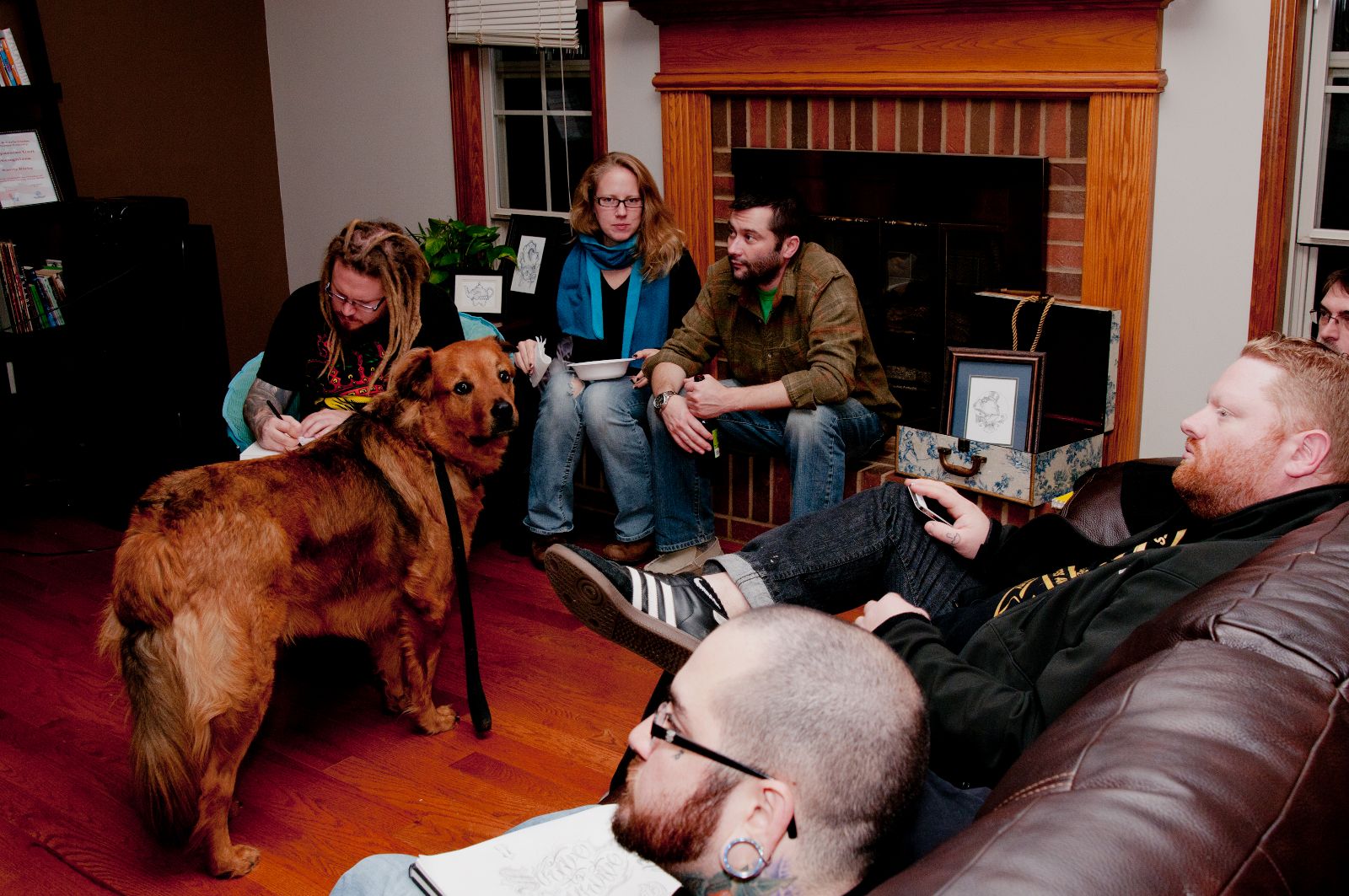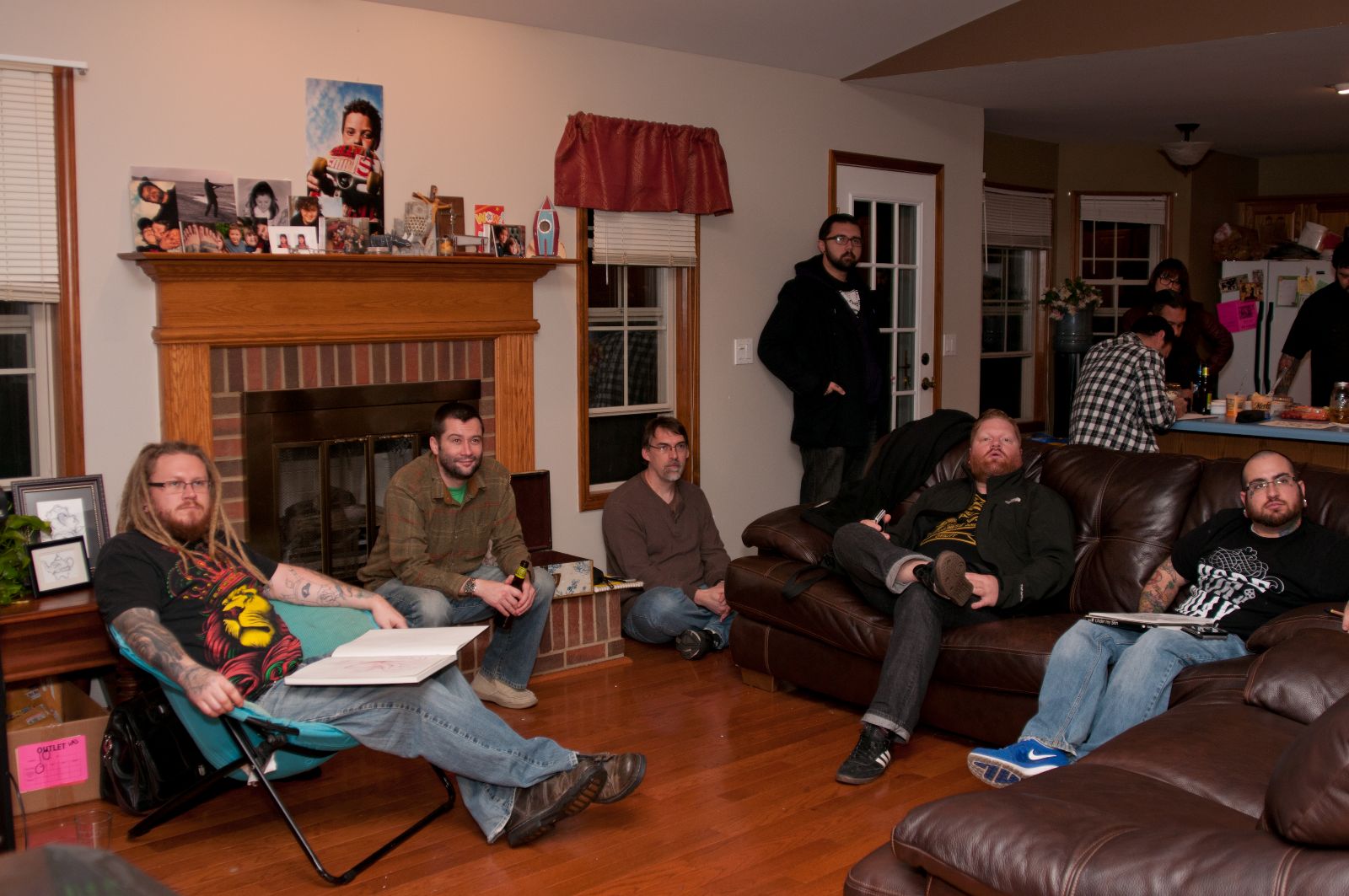 Sound like fun? You can do it too, here's how.
To host your own viewing party:
Find a location that has streaming internet capabilities.
Let local artists know they are welcome, and to bring art supplies and their latest works for critique
Get a computer that is Skype friendly if you want to call into the shows.
Get together a graphic with vital details (Location, phone number, and party times).