Jeff Gogue live on Hypercast tonight at Midnight EST!
Sunday December 15, 2013
Tonight at Midnight Guy Aitchison and Michele Wortman will webcast Hypercast live with Jeff Gogue! Head on over to TattooNOWtv.com's live webcast page and ask your questions in the chat room!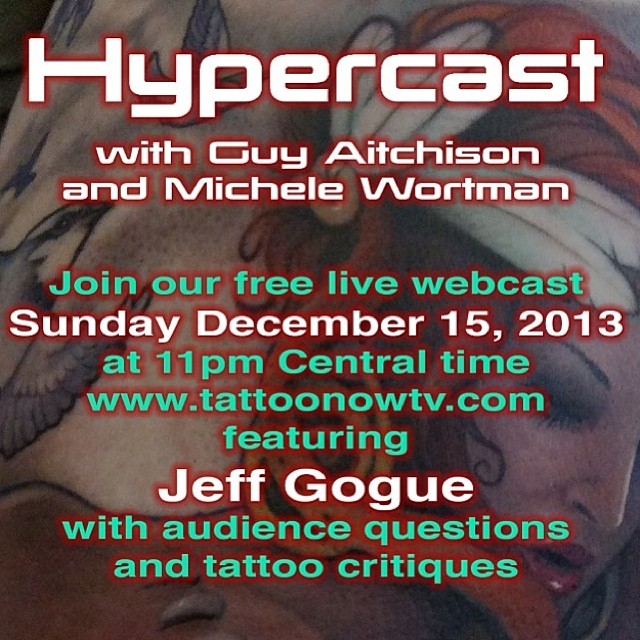 We recently uploaded the last hypercast featuering Juan Salgado, check it out in the meantime!