Off the Map LIVE! Sunday, 3/8 @ 10pm EST - Feat. Tony Moore, Phil Robertson & Frank Ready
Saturday March 07, 2015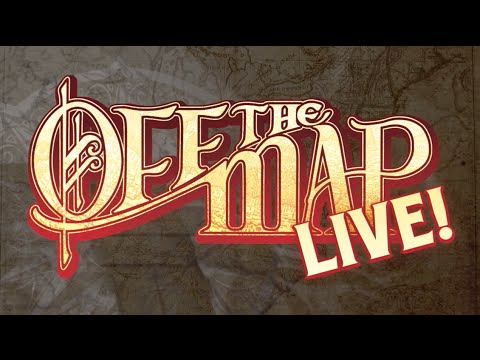 SUNDAY, MARCH 8TH 10PM EST - WWW.TATTOONOWTV.COM
Join us for another awesome episode of our favorite tattoo tv show, Off the Map LIVE! This time around we'll be welcoming three amazing artists that each have a lot to share. First up we'll have Tony Moore himself on the show chatting about the amazing visual storytelling seminar he has been preparing for the upcoming Paradise Aritst Retreat in New Mexico. If you don't know Tony's work you're most likely a cave creature and DEFINITELY not one of the zombie variety. Tony is an amazing aritst and illustrator that has worked on noteable comic book projects like The Walking Dead and Fear Agent, to name a few and we're excited to have him join us on the show.
We're also super amped to welcome Phil Roberston, bio tattooer extraordinaire and long time friend of Off the Map! Phil's been doing a guest spot at OTM Easthampton this past week and has been killin' it, as usual. Check out that sweet progress shot of a bio sleeve he was chipping away at while in the NE. We're excited to welcome Phil into the studio live in Easthampton and hope you're excited as we are to chat with him. Get yo' questions ready for the chat cause there's a lot you can learn from this dude.
We'll also have Mr. Frank Ready III live in the studio, as well. Frank is a resident tattooer at OTM Easthampton and is consistently doing super solid tattoos. Oh, and did we mention he's a comic book nerd, too?! There's bound to be some great conversation on this episode so TUNE IN and tell a friend cause sharing is fun!
Already feeling inspired by these dudes and need an outlet for all that creative energy? Join us at the Paradise Artist Retreat and secure your spot in Tony's seminar! He'll be teaching alongside a great line up of other artists like Guy Aitchison, Jeff Gogue, Nick Baxter, Gabe Leonard, Chet Zar, and Hannah Aitchison! Less than a dozen artist passes left, so pick up the pace and get yours sooner rather than later. It's bound to be an amazing event, we can assure you it isn't called paradise for nothing!
See you Sunday night!