Sunday September 20, 2015
Tune in TONIGHT at 10:00 pm EST for a chance to catch our host, Ben Licata chat with Travis Greenough & Nicole Laabs. Both tattooers have been working hard over the course of this past week to knock out some killer tattoos at Off the Map Tattoo Easthampton & Grants Pass in Oregon.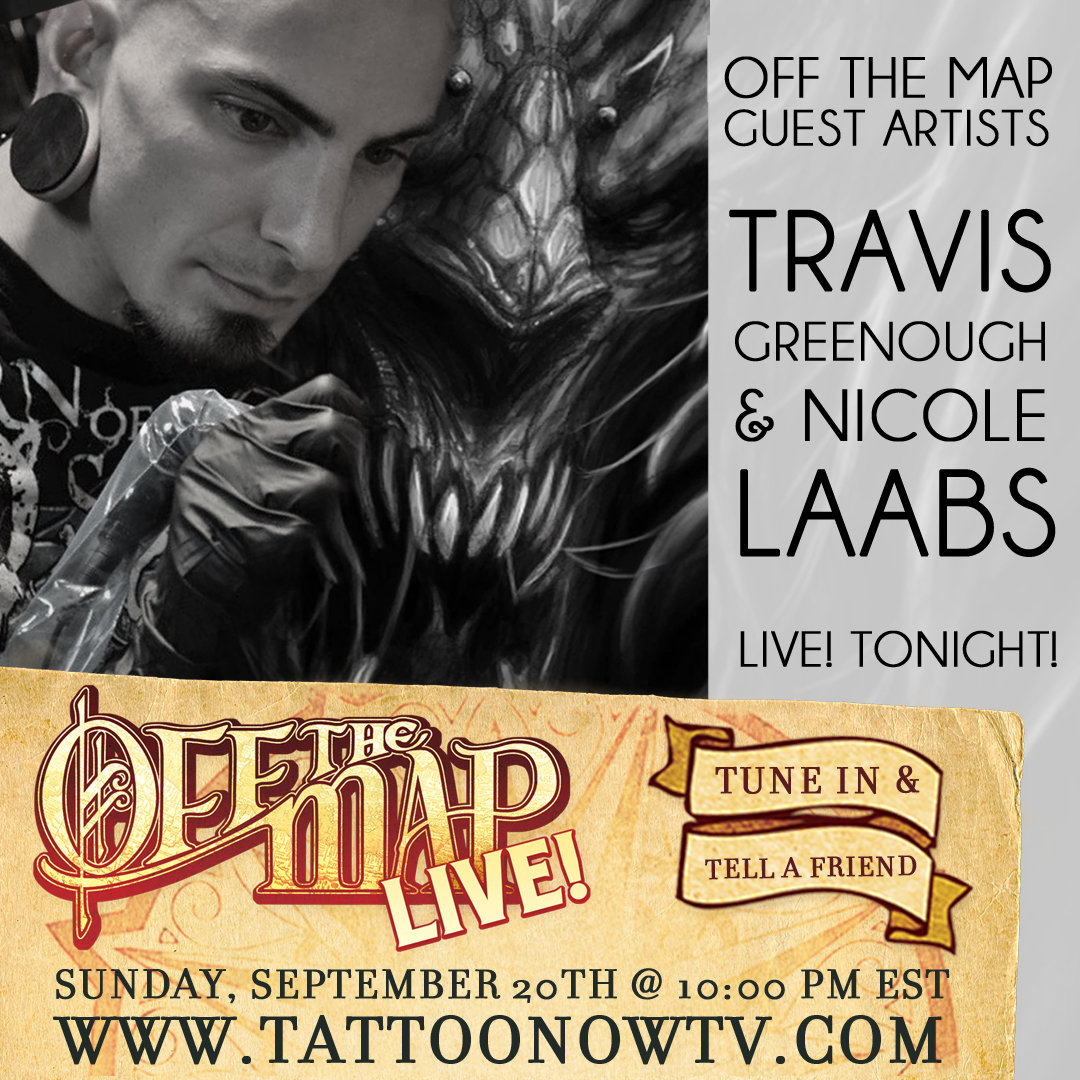 Hop on over to www.TattooNOWTV.com, tell a friend, grab a snack, and get ready for another great episode of everyone's favorite tattoo tv show!
Check Ya Later!