Off the Map LIVE! 10/4 @ 8 PM EST - Ft. Durb Morrison & Josh Suchoza
Thursday October 01, 2015
Join us on Sunday, October 4th at our NEW TIME. We're bumping the show up a couple hours to 8:00 PM EST so all of y'alls can catch it before it gets too late! Perfect time to throw it on at the end of the day at the shop as your wrap up your last tattoo.
This week we'll be chatting with Durb Morrison, creator of the ever-popular Hell City Tattoo Fest and upcoming seminar instructor at the Worldwide Tattoo Conference in Portland, OR.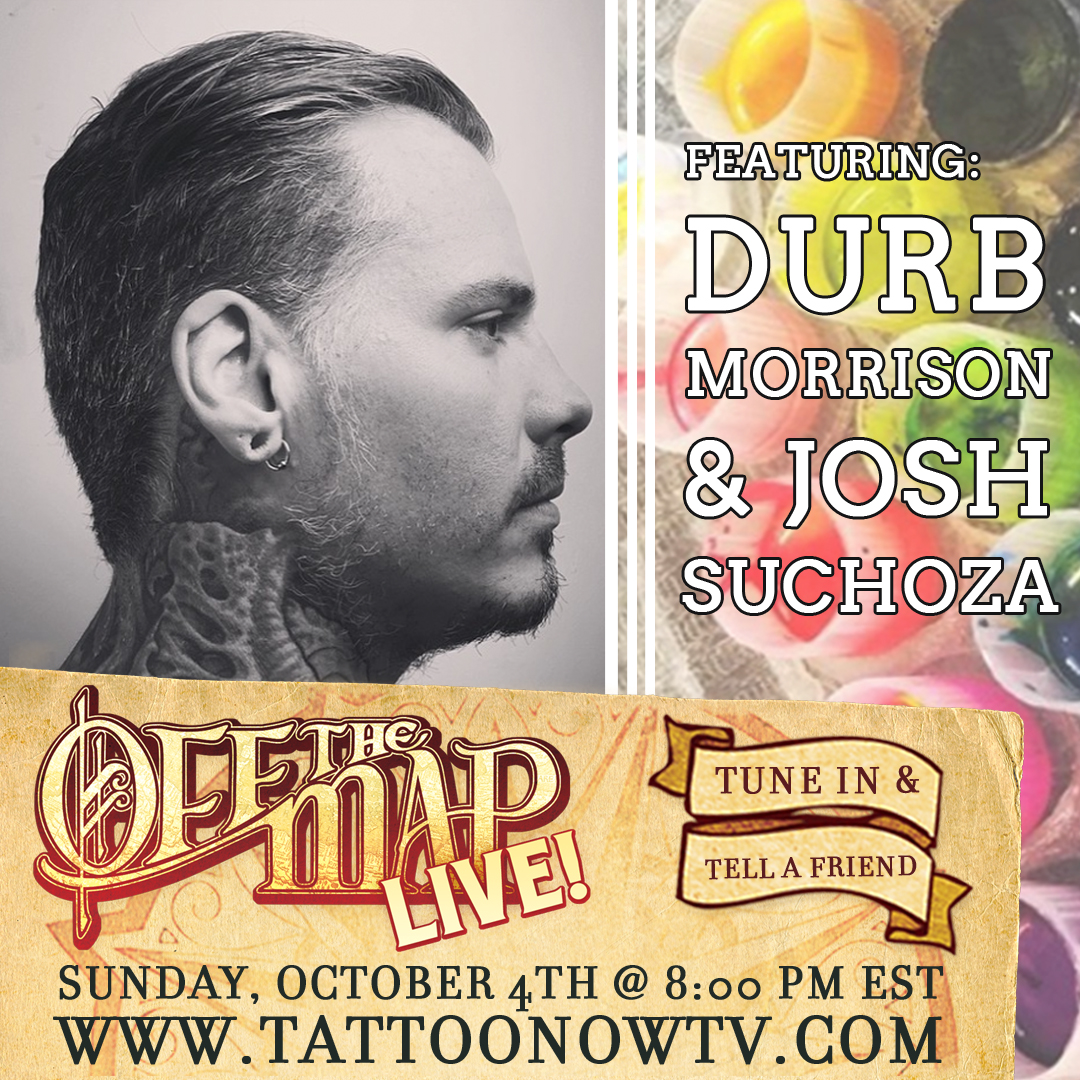 (Portrait Photo by @artbyrusty)
Catch Durb's seminar on how to maintain longevity as a tattoo artist live in Portland or take advantage of our exclusive livestream ticket offer that will get you a FREE webinar with your purchase.
We'll also be chatting with Josh Suchoza, one of the newest resident artists over at Off the Map Tattoo in Easthampton, MA. Josh came to Off the Map from the always amazing Artisan Tattoo over in Pittsburgh a few months back and has been killing it with all of his colorful cartoony type characters.
Learn more about what Josh's been up to since he moved and what he has on deck for the future.